Creating a space with the proper atmosphere is crucial for encouraging productivity and creativity. Our previous location at Atlanta Tech Village was an amazing beginning. It gave us everything a startup could ask for while developing a new product and eliminating the excess worries for resources & amenities.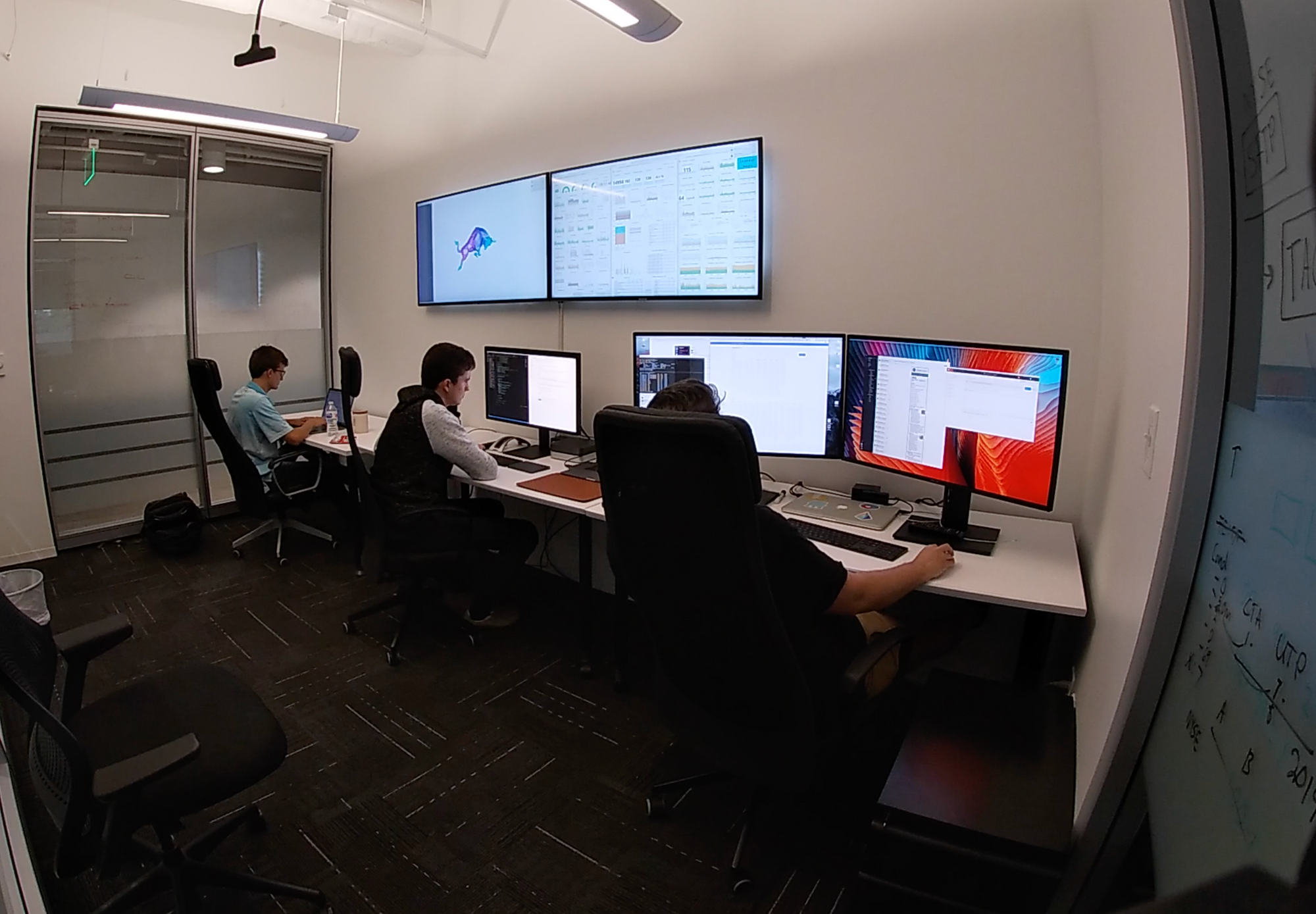 While ATV gave us a great start, we wanted a place we could call our own. So we began searching for a new location in late September, 2019. We wanted a modern, lofty space with a free-flowing, open floor plan.
After months of seemingly dead-end tours it felt like we saw every building in the Metro Atlanta area, but one particular sight was in our hearts and minds the entire time. Inman Park & The Atlanta Beltline - formerly a railroad track, now converted to a pedestrian walkway, spanning for miles through Piedmont Park, all the way to Edgewood, Krog, and the Historic District of Old Fourth Ward.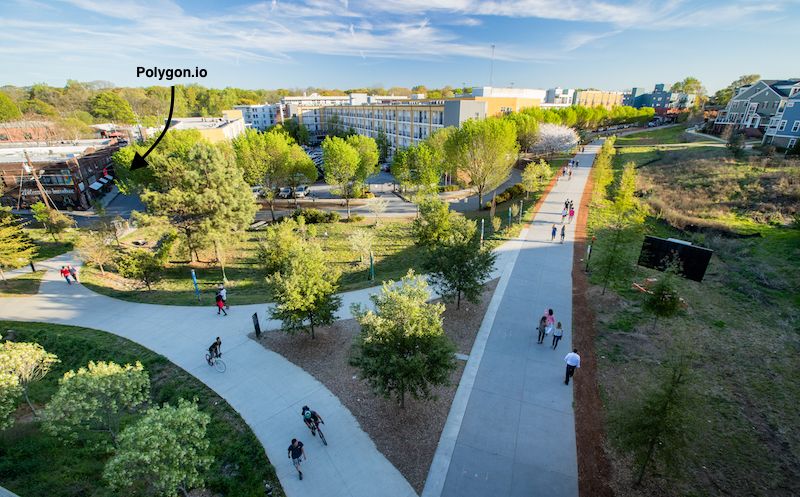 As we toured the surrounding community, we peeked into a seemingly abandoned space located next to the King of Pops window, right around the corner from Victory Sandwich Bar. What we saw seemed too good to be true. After months of searching we finally found the space we'd been looking for.
Later that week, with the help of Michael from TenantBase, we learned that the building was in the process of being re-listed on the open market. TenantBase immediately contacted the owners, got us a tour before the space hit the open market, and helped us secure a great deal - under the condition that we do all of the renovation work that needed to be done ourselves.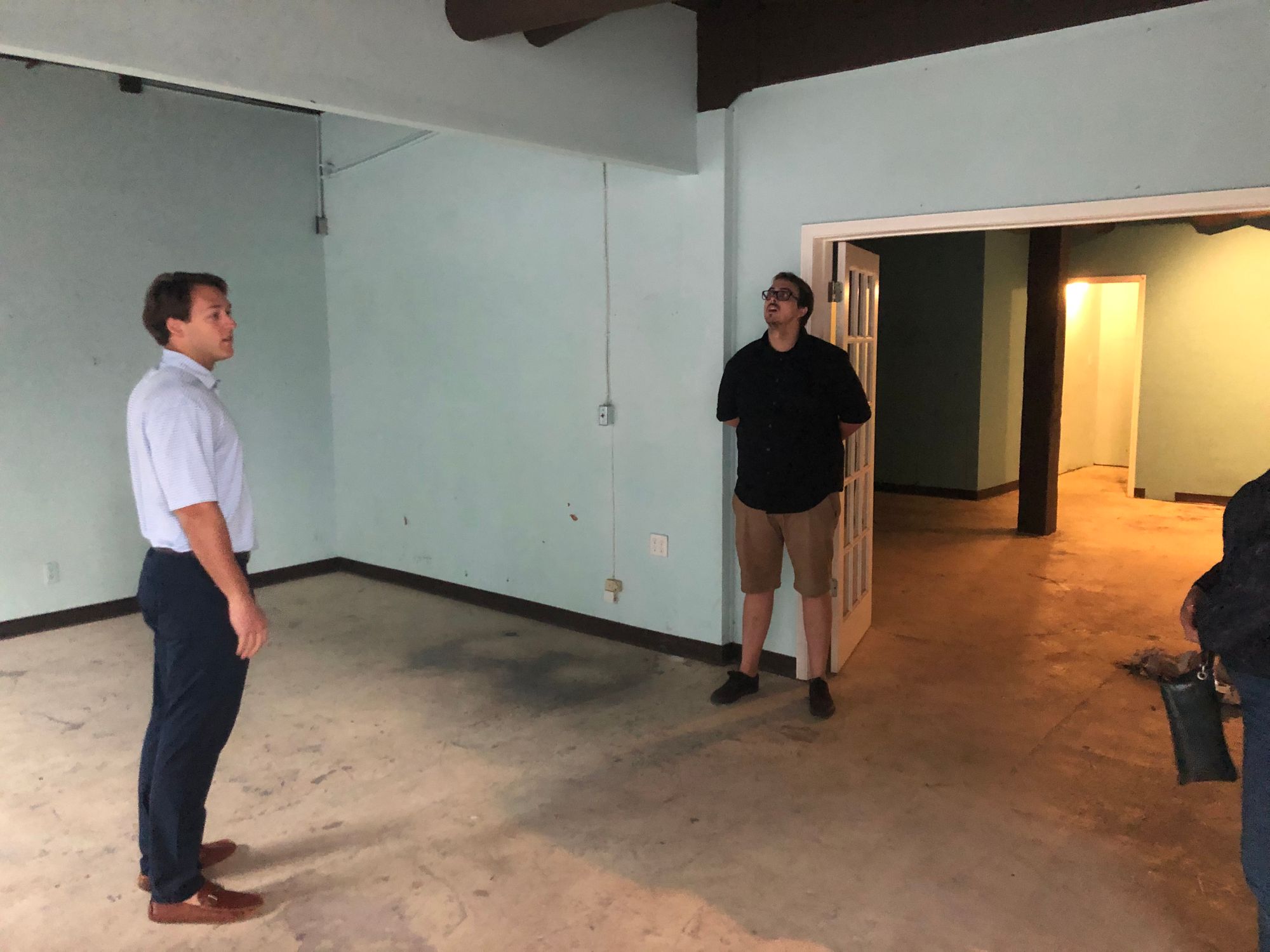 Fast forward to move in day November, 1. The place needed a ton of work. The blue walls were the first to go. We went with a nice white, and we did it all ourselves over the course of a few weekends. Software developers by day, semi-professional painters by night. After many hours and paint-stained clothes, it was looking pretty good. We even got some signage up on the wall outside - a large purple square with our logo and Polygon.io underneath.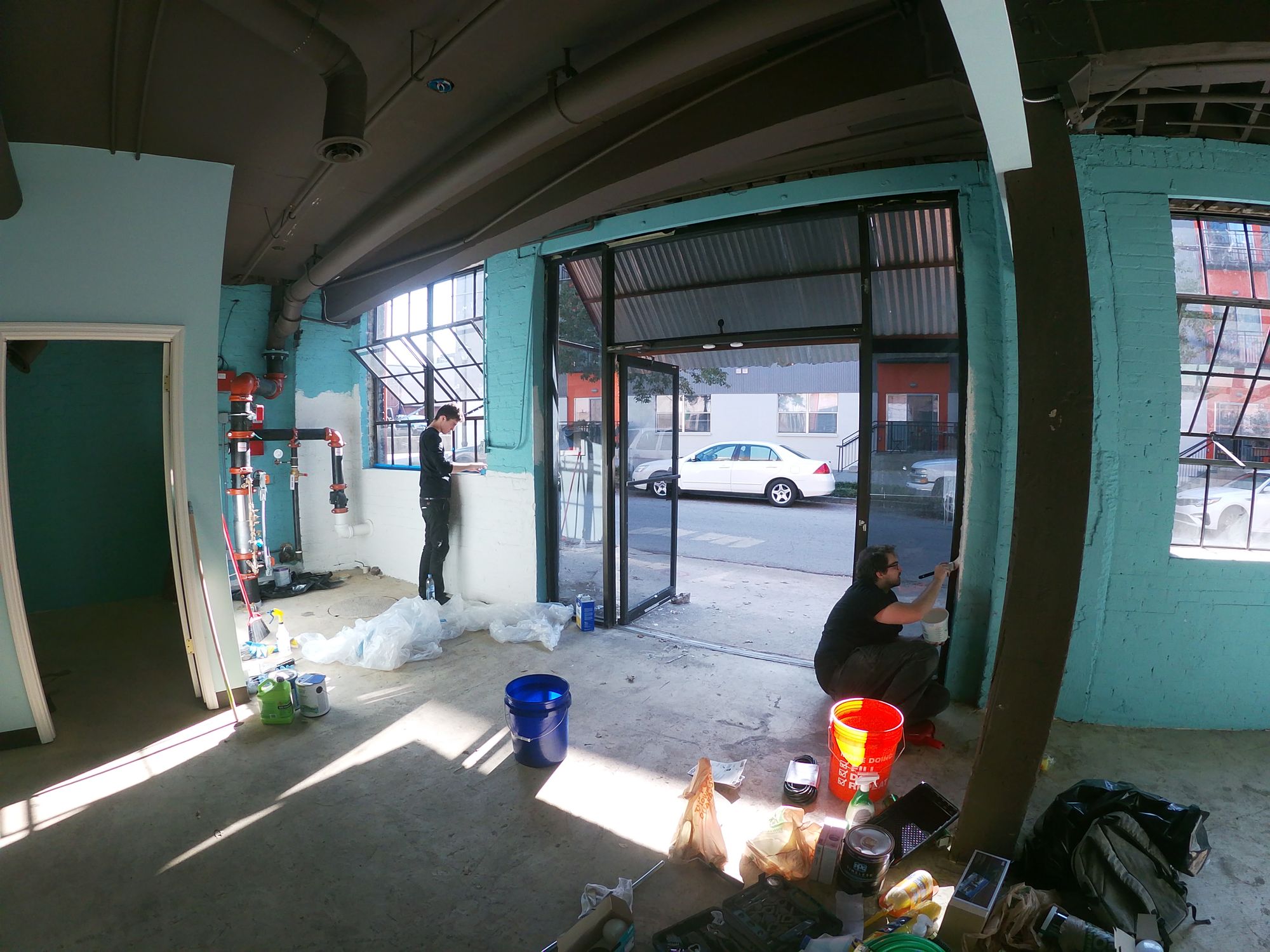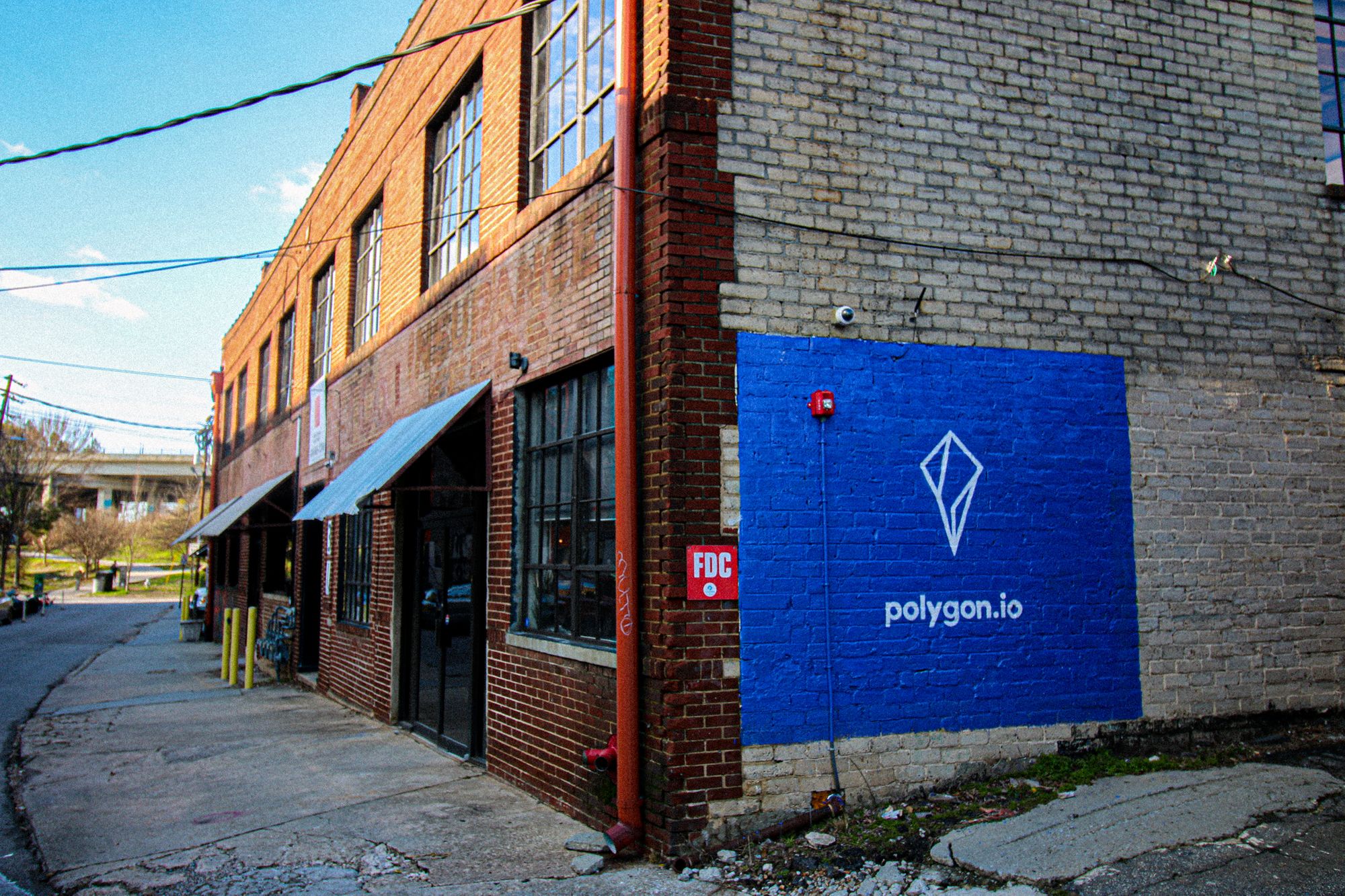 We wanted the office to be as open as possible, but we had to wait for the city of Atlanta to approve the demolition of the dividing walls between the front and back of the space. Until then, we set up shop up front and began decorating with IKEA furniture and a few fake plants. We ended up finding a great deal on craigslist for a couple RedBull fridges, so we bought them. What startup doesn't need a couple of RedBull fridges, right?
Only recently were we able to get a crew in to demo the walls. Once they completed their work we did the final touches; painting the ceilings and moving around the desks and furniture to where we liked best.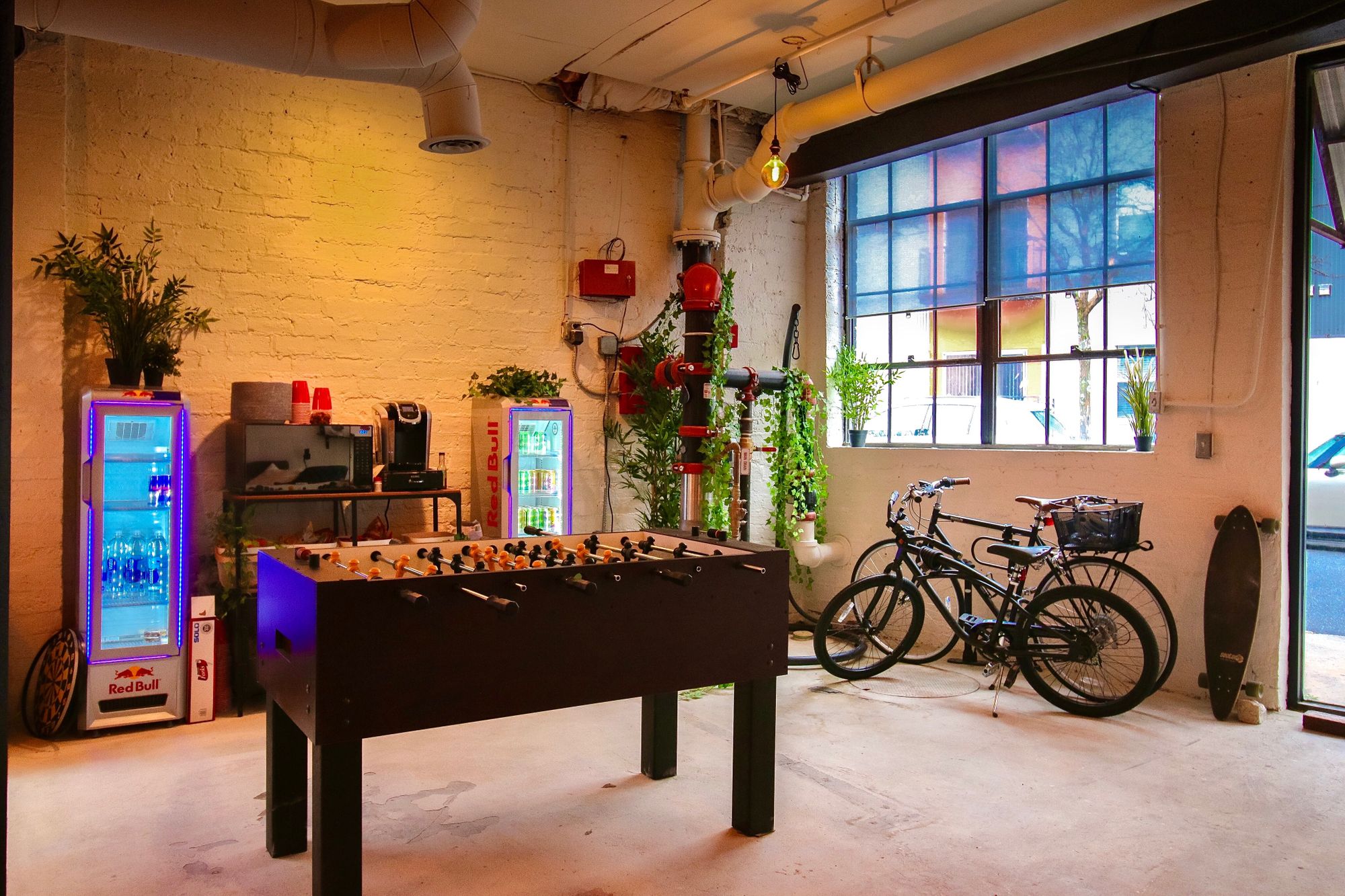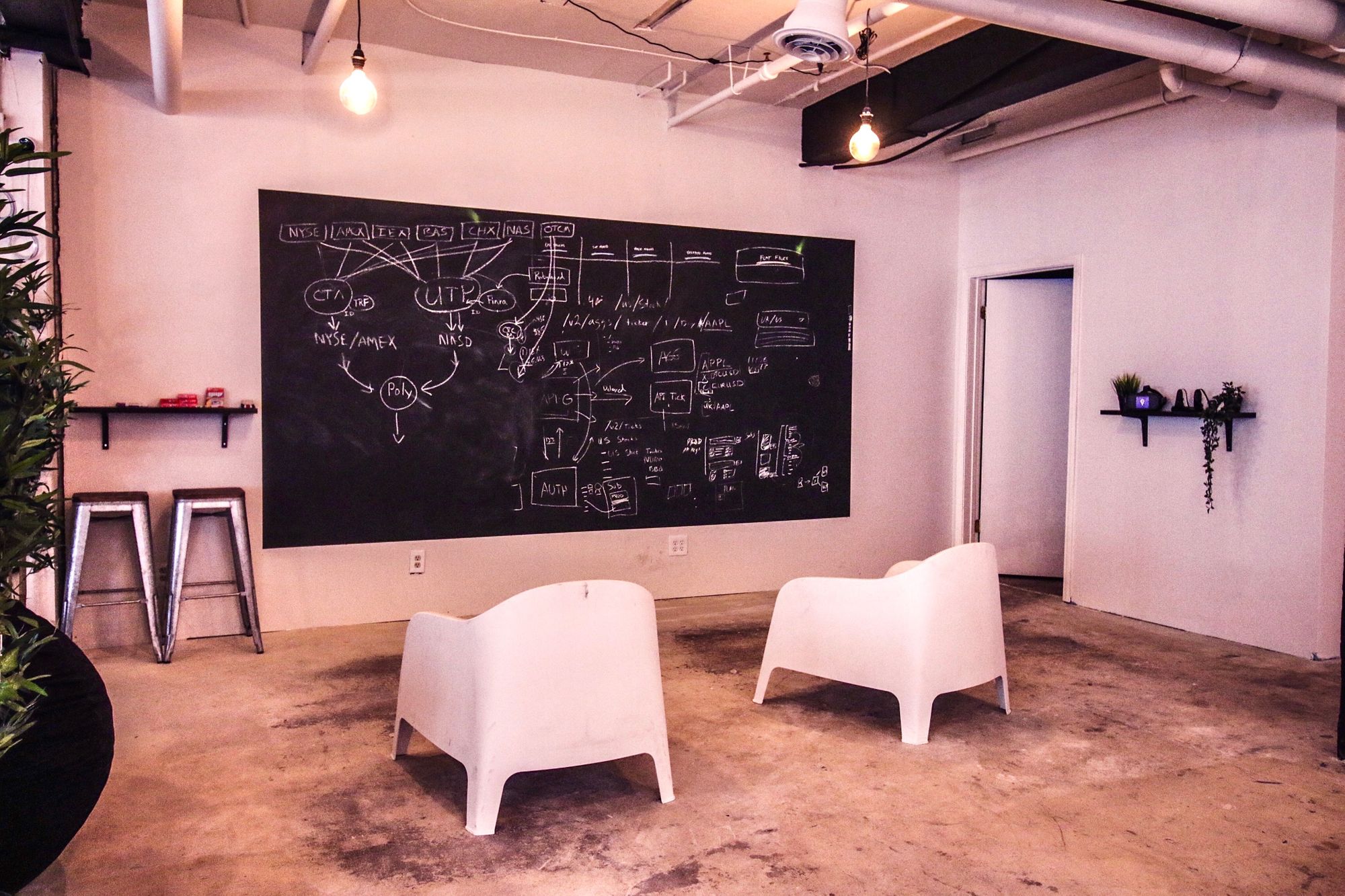 It really turned out great. We really appreciate all the help from everyone who lended a hand.
We're happy to call this place home. If you're ever in the neighborhood, don't hesitate to peek in and say hello.