Market data is a driving factor in today's world of finance. We are so often used to associating it with the corporate world, we sometimes forget the useful and important role it can play in educating our world's future generation of financial professionals.
This is why we were excited when Bradley University, a top-ranked institution founded in 1897, reached out to Polygon.io about building a state of the art ticker-tape display in their new Business Analytics Lab, where students gather to learn about quantitative analysis and finance. They had a vision that would not only bring financial market data to the campus, but would supply a whole new set of learning tools and techniques.
Jim Crone, the university's Executive Director of Digital Marketing and Communications, had been in pursuit of creating a way of streaming prices to a display tape, when he came across Polygon.io's simplified API solutions to stock market data. After a brief discussion and technicalities, they were up and running within minutes.
"Polygon.io's API and straightforward documentation made it easy for our team to access stock market data and build a custom solution," said Crone. "That data along with the ability to incorporate our unique design requirements allowed us to create an end-product to educate the next generation of finance professionals. Polygon.io rivals everything else we saw on the market."
We stayed in touch for a while as their team had quite the task ahead of them. They had to source materials and bring this vision to life. A few short weeks later, this beauty was revealed. Live and functioning, the newly installed ticker-tape display serves as the showpiece on the main level of Bradley's new Business and Engineering Convergence Center. With such a simple design, it curves around the entire lab, elegantly displaying daily stock prices and quotes.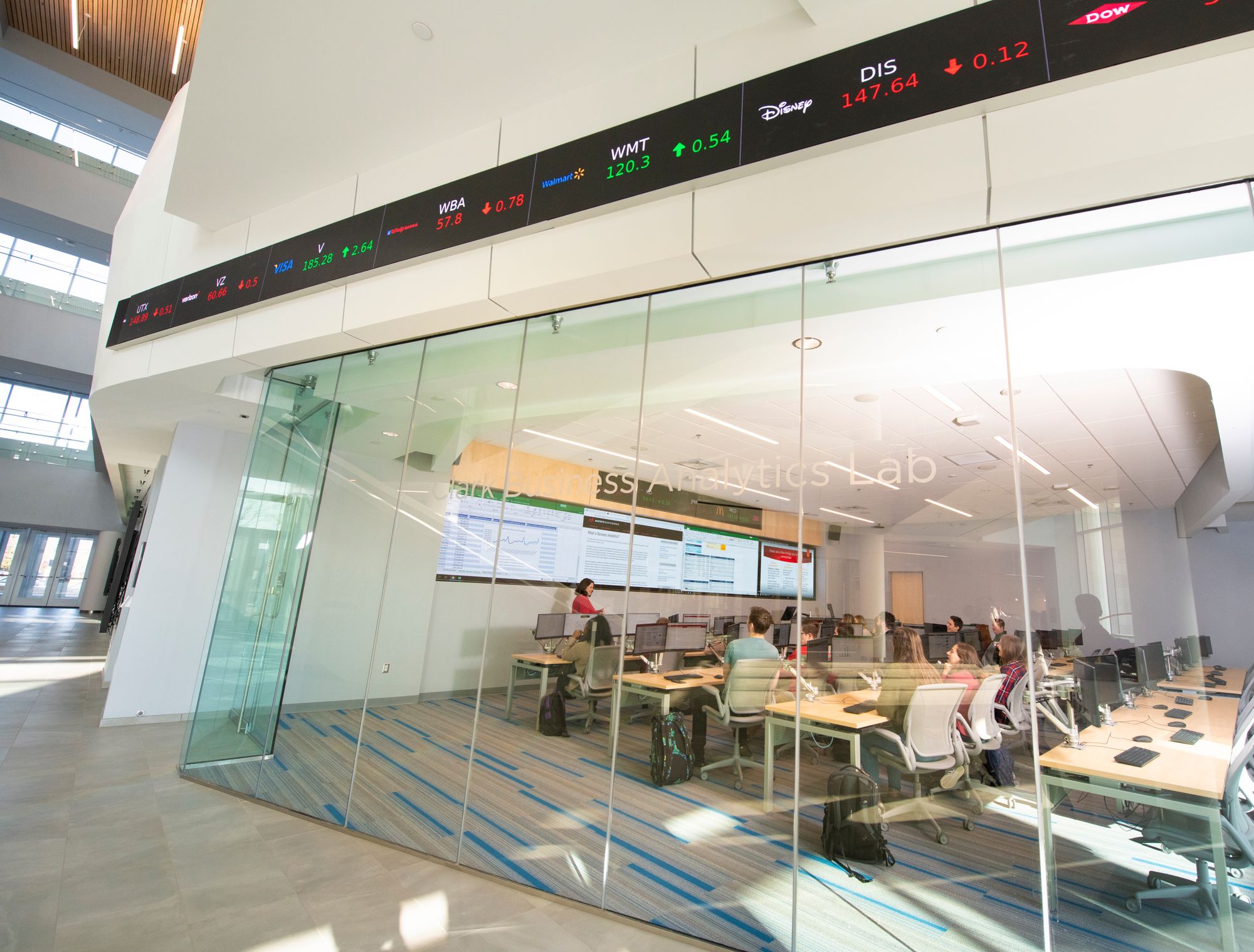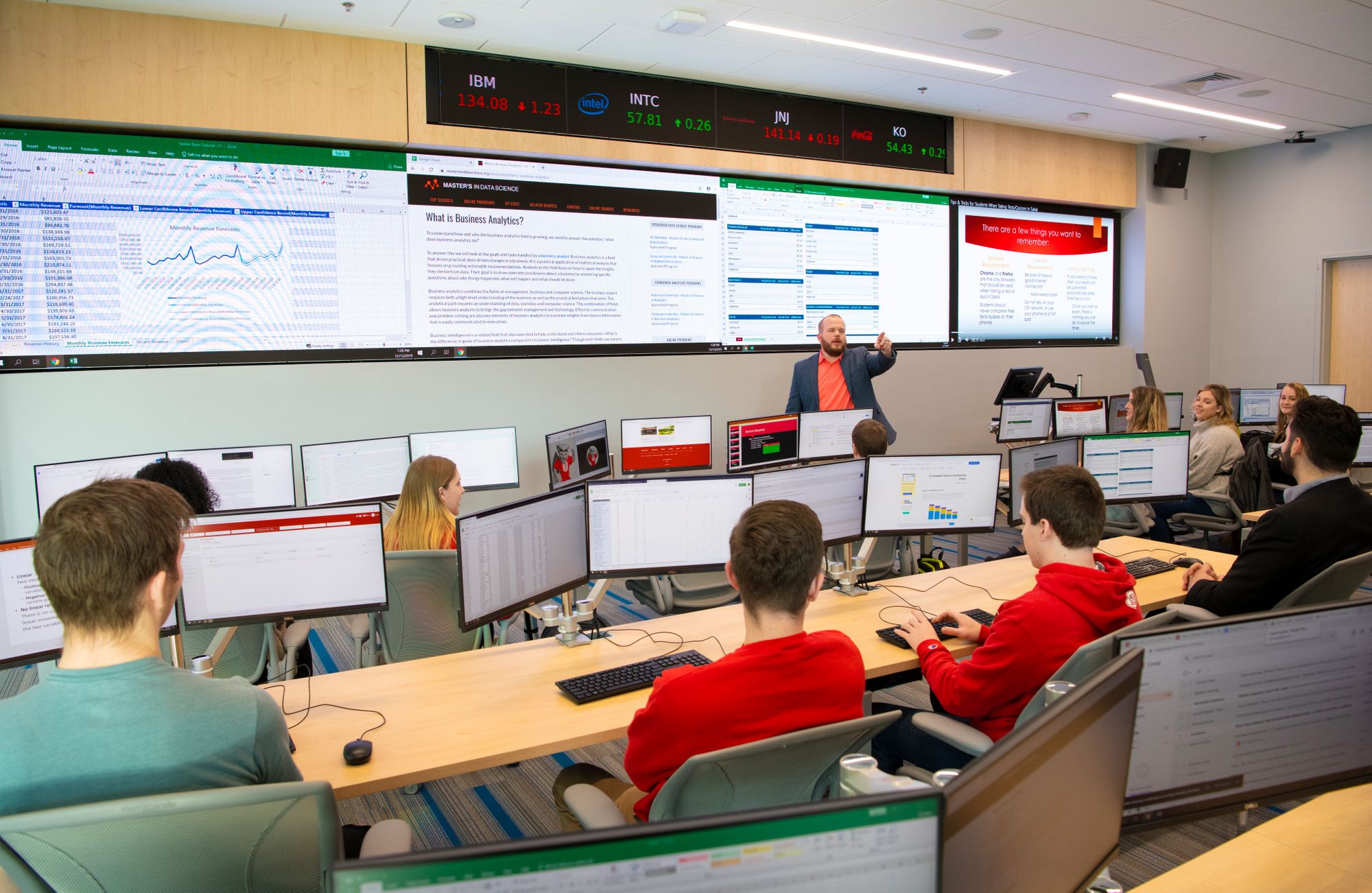 Polygon.io is always looking to collaborate and partner with universities and learning institutions. It is important to create simpler, more accessible approaches to fueling tomorrow's market. A meaningful learning experience can only be achieved with the right people, vision, and technology. We look forward to what the future might bring, and hope Bradley enjoys their new display for many years to come.
If you are trying to build a similar project, feel free to reach out to us. For more information about our education offering visit polygon.io