About Pluto:
Pluto brings Web 3.0 to retail equities investing, enabling creators and investors to maximize profits across their investment strategies, insights, and ideas.
Pluto's Mission
Pluto will bring the power of automated investing to retail traders of all backgrounds. Pluto empowers anyone to become a successful trader by removing complexity and creating a powerful and accessible suite of tools.
Pluto and Polygon.io
Pluto makes it easy for any investor to design, backtest, and deploy trading & investment strategies to simulated and live trading environments.
Pluto partnered with Polygon.io to take advantage of our robust historical data sets. Currently utilizing our aggregates endpoint, Pluto queries custom-timeframe OHLCV data that lays the foundation for a strategy's forward-looking performance, and powers the charting and visualization tools that are necessary for tracking users' performance over time.
"We searched for a long time looking for a data provider that met all of our needs with expansive features, good customer support, and excellent documentation. Throughout our search, we kept coming back to Polygon.io. They met all of our needs and more. We're excited for our partnership to continue as both parties expand even more." - Dakota McDaniels, COO
Pluto's Features
Pluto provides a simple and intuitive interface for creating custom conditions for automated trading.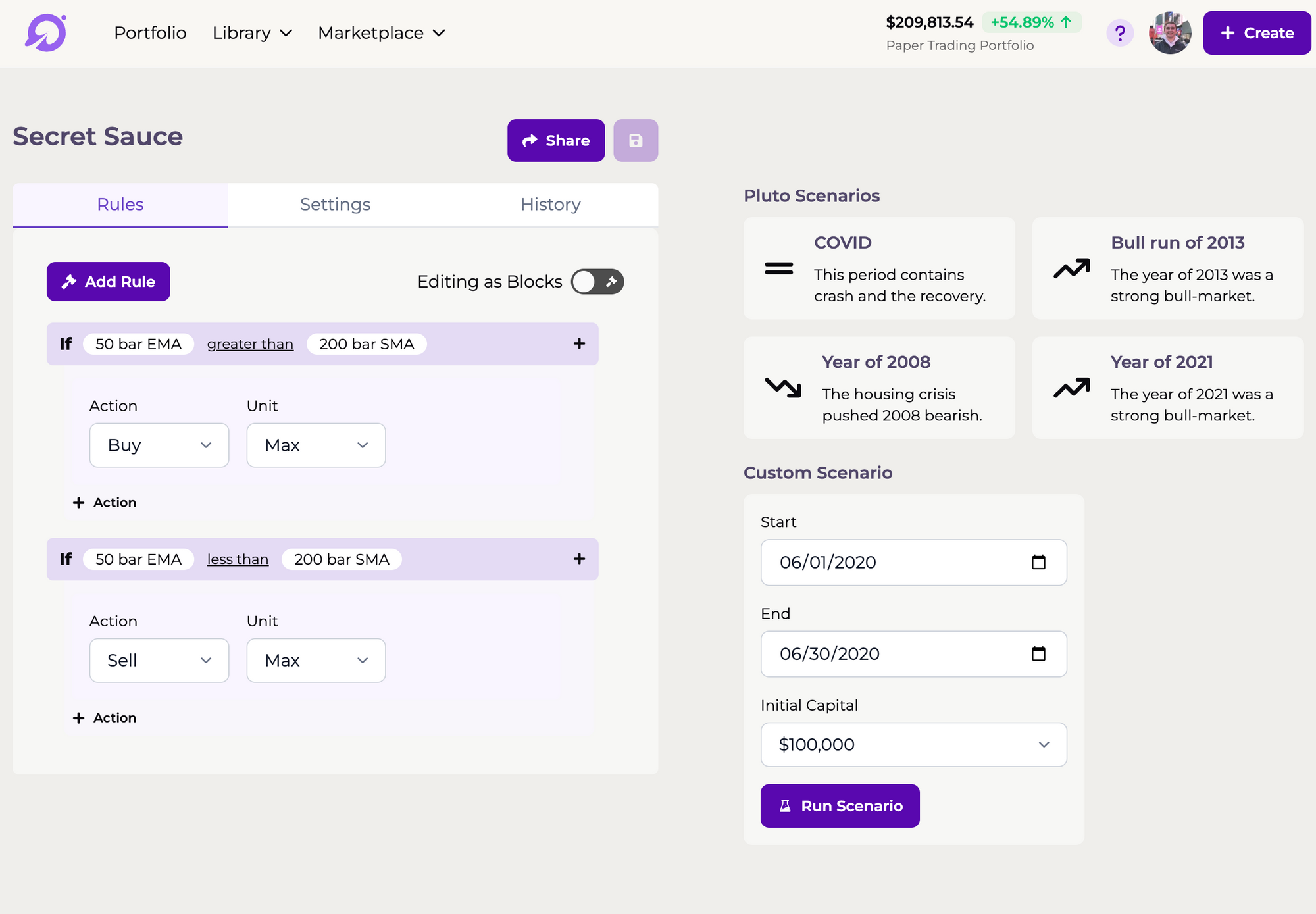 If you'd rather get more granular into the customization of your strategy, an IDE is provided for you to code your strategies in python.
Pluto will always be free to trade on. Everything on the platform, including data, backtesting, infrastructure (strategy and database hosting), portfolio management, and order execution, will be accessible at no cost to the end-user.
One of the most valuable features of Pluto is the community of traders that gather to share their ideas and strategies. Anyone who creates a strategy can mint their work as an NFT and sell access to those who might be interested in giving it a shot. Pluto is the first application to turn equity trading strategies into NFTs.
Pluto's Marketplace features a few strategies which are available out of the box for all users of the platform, such as a simple RSI scanner and strategies based on Ray Dalio's seminal investing advice.
You can find an in-depth overview of the Marketplace in their most recent blog post.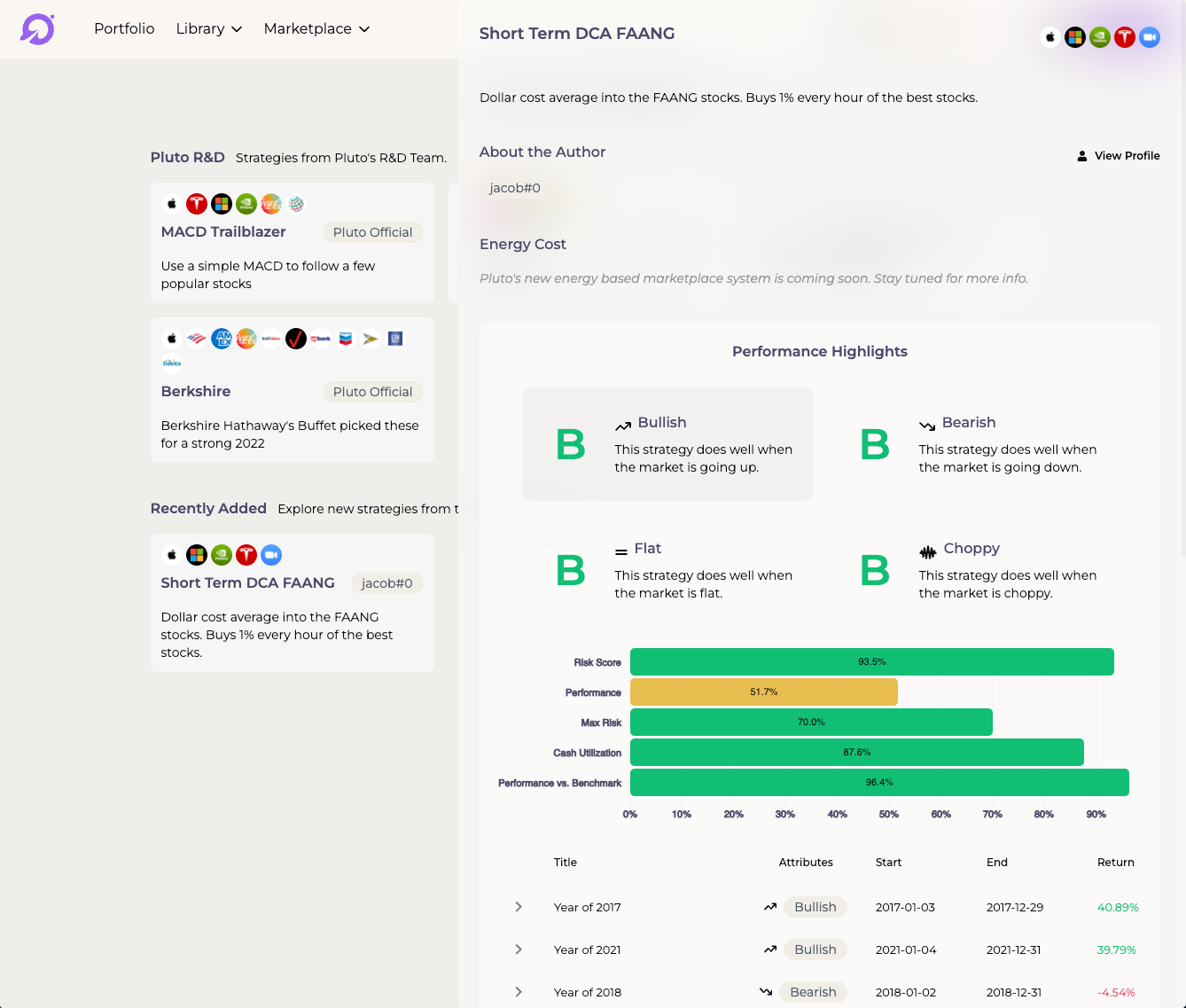 We're eager and excited to see what else the team at Pluto builds on top of our platform. We're certainly impressed so far.
Contact sales@polygon.io for information on how our APIs can be integrated with your product.